WLAN WiFi Diagnostics

As a WiFi administrator you often experience daily problems with your wireless network. For example, you have too little information about the source of the problems you are encountering and the performance of your WiFi, and you do not receive direct notifications about problems that occur. But Peplink WiFi Diagnostics offers the solution. With AirProbe your WiFi signals are analysed and automatically tested. The information from all your AirProbes is then collected and stored in InControl, the WiFi Diagnostics platform in the Cloud. This way you can view and manage your WiFi environment anytime, anywhere.
Benefits of Peplink WiFi Diagnostics
Air Monitor: With Air Monitor you have very easy access to, among other things, your WiFi and channel usage and the signal strength of every WiFi device. That way you know exactly which device is connected to which hotspot.
InControl: With InControl, the WiFi Diagnostics platform in the Cloud, you have an overview of the status of all your networks on one screen. On this platform you can view all AirProbe reports with your WiFi performance at any time. These test reports are kept for up to thirty days and provide you with insightful information to help you with possible problem solving. In addition, you have access to all your AirProbes with InControl, so you no longer have to be on location to configure your AirProbes.
Scan and test: Scan your network environment day and night with automatic, scheduled tests for bandwidth, upload and download speed and application level performance (HTTP/DNS). In addition, you receive notifications in case of low signal strength or overuse of a WiFi signal. With Peplink WiFi Diagnostics you have your own IT engineer on location, at any time.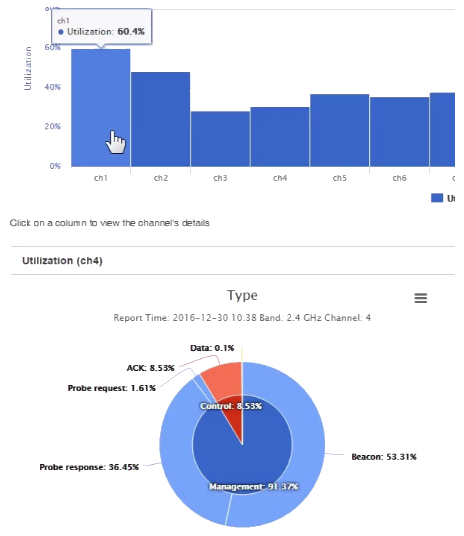 More about Peplink WiFi Diagnostics
Read more about Peplink WiFi Diagnostics and view the datasheets on the Peplink website