WiFi For Your Business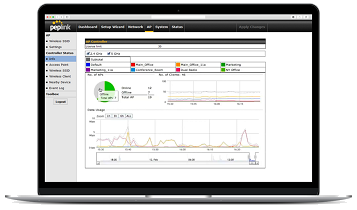 With the AP Controller from Peplink, a built-in tool in every Peplink Balance router and selected Pepwave MAX routers, you can easily manage your entire wireless network from your router and build your own captive portal for your business. The AP Controller works perfectly with the AP One and AP Pro, with a fast setup and automatic detection of access points. This gives you direct control over configuration, consumption and much more. In addition, you also receive in-depth reports about your network that are accessible at all times from all your devices, so you are always aware of your network status.
Benefits of Peplink AP Controller
In-depth reports: With the in-depth reports of your AP Controller, accessible at any time from all your devices, you are always up to date with your detailed WiFi network statistics, including client statistics, data usage, user behaviour and suspicious different access points.
Captive portals: With the AP Controller you can set up your own captive portal with your own logo, general conditions and other information. This way you give your visitors a unique experience with your company, while at the same time you can check the connection time and speed, data usage and more.
Social WiFi: With the AP Controller you can set up a free Social WiFi hotspot and let your visitors log in easily with, for example, their Facebook, LinkedIn or e-mail account. This provides you with valuable demographic data about your users.
Automatic AP setup: The Peplink AP Controller uses Auto Provisioning to scan your network for new access points and configure them automatically. In addition, suspicious access points are also identified, and you can even perform remote updates for all your access points.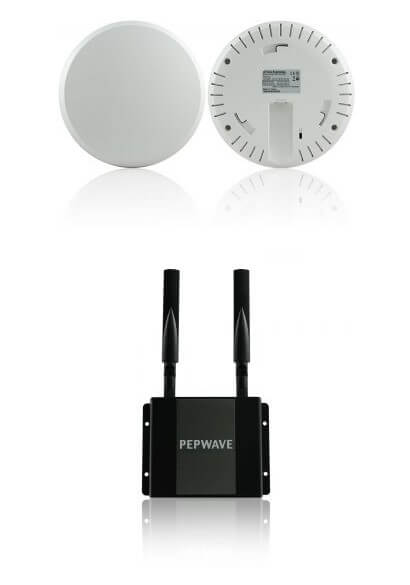 More about the Peplink AP Controllers
Read more about Peplink AP Controller and see how it works on the Peplink website.