Case Study: Moby and Toremar Ferries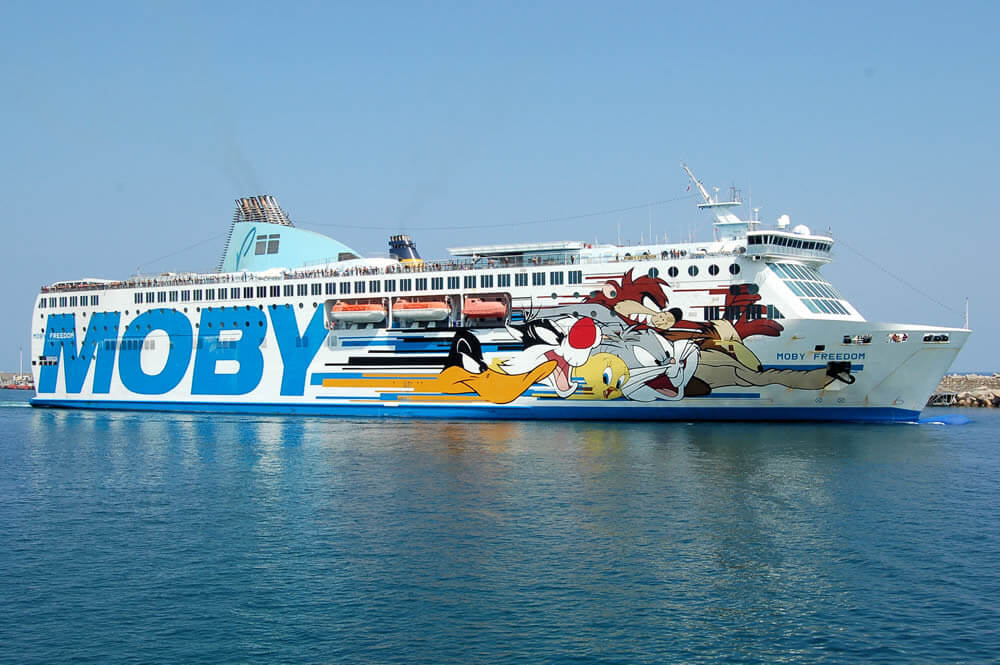 Moby is the leading ferry company in Italy for the transport of vehicles and passengers to outlying islands. With a fleet of 21 ships and about 14,000 annual departures. Every year Moby transports more than 5 million passengers to and from Sardinia, Corsica and Elba.
Moby and Toremar Ferries, the leading ferry company in Italy needed a way to provide quality and easy to use internet access to 2000+ passengers.

Challenge
Single 4G LTE does not offer adequate bandwidth for 2000+ passenger.
Offer reliable free WiFi to thousands of passengers throughout the entire cruise ship.
Gain passenger insights for targeted revenue-generating marketing.

Solutions
Pepwave MAX HD2 – to load balance between 2x 4G LTE connections.
Pepwave AP One In-Wall and AP One Flex 300M – to provide WiFi hotpot indoor and outdoor.
InControl2 cloud management – to centrally monitor and manage all device and to track the entire fleet.

Benefits
Seamless LTE connectivity in the Mediterranean and Caribbean sea.
Dedicated internet for guests.
Fast and strong WiFi throughout the vessel.
Insightful WiFi usage report.