Case Study: Pioneering Spirit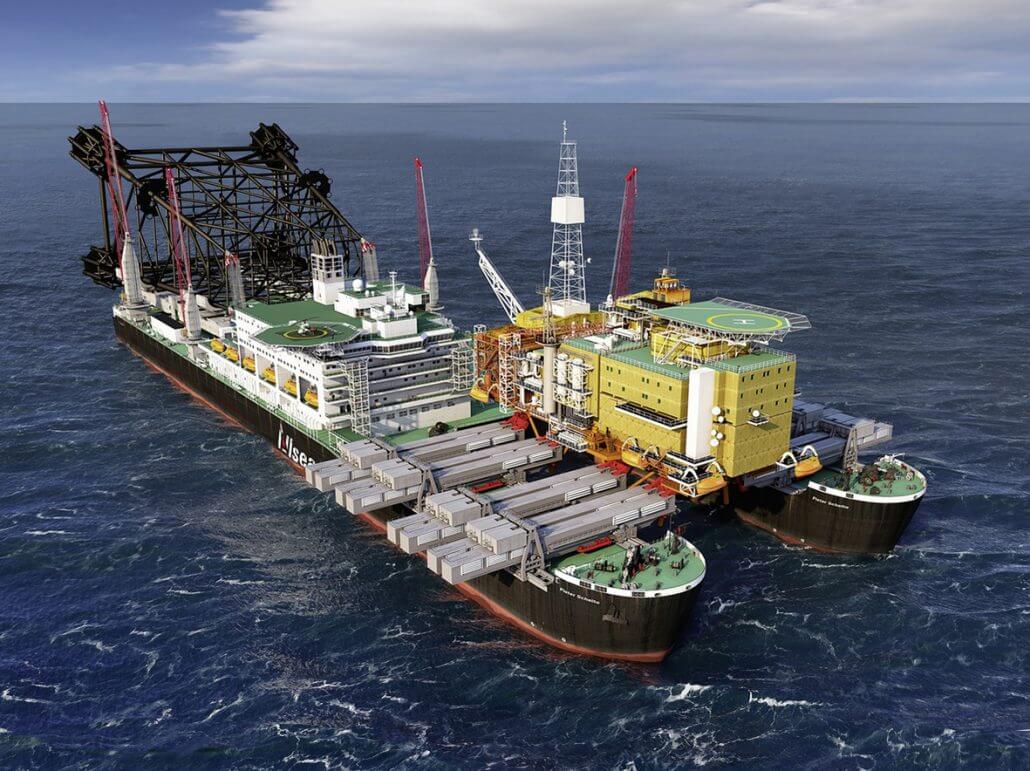 Pioneering Spirit, the world's largest ship needed a way to stay online at all times, whether it's out in the ocean on a decommissioning project or moored by the shore. Having connectivity is crucial for the safety of the crew, amongst other things. So a solution where they can make use of all available connections is of paramount importance.

Challenge
Stay online at all times.
Highest level of internet reliability, scalability and flexibility.
Easy to use and to manage.

Solutions
Peplink Balance 710 to prioritise a point-to-point WiFi, 2x 3G/4G LTE via 2x Pepwave MAX HD2 IP67, VSAT, and finally tethered data from an Iridium satellite phone.
MAX HD2 IP67 – one is placed on each side of the vessel and are kept at over 300 meters apart to maximise the signal reception.
When the vessel is at shore, it will be connected to point-to-point WiFi. Once it leaves shore WiFi coverage, 4G LTE will take over until they are out of reach of the cellular towers. At which point, VSAT takes over, with the Iridium satellite phone as an additional failover option.

Benefits
To use multiple technologies e.g. WiFi to VSAT to 3G/4G LTE for Internet.
Always-on, seamless internet by automatic failover between connections
Capacity to provide further resilience with redundant SIM slots
IP67 all-weather solution to withstand the harsh environment out at sea.