A total solution for connectivity
As one of the largest European distributors of Poynting Antennas we at Netmark strive for the most reliable connection in every situation. Routers can be used to establish a (mobile) internet connection on, for example, a ship at sea or an office, but also in transport vehicles and many other situations. But without a good antenna, no stable, reliable high-quality connection can be made and maintained. The Poynting antenna is a crucial element in the total solution of wireless connection, whether this is via the GSM network, a WiFi network or for example RFID, LoRa, Sigfox or for example Bluetooth communication technologies. The antenna ensures that a stable and reliable connection is made between the receiver and the transmitter, regardless of the frequency at which this transmission takes place.
With Poynting we have a portfolio of different antennas for mobile connections for 2G, 3G, 4G/LTE, WiFi and RIFD. At Netmark we are always looking for the best solution in the area of ​​connectivity. For almost all applications that use SIM card routers we have a Poynting antenna solution available, so that we can completely unburden all our customers. Choose a Poynting antenna for your wireless connection.

Antennas and wireless connections
Each antenna has specific transmission and reception characteristics that determine the output or coverage area of ​​a device. It is therefore very important to make the right choice in model and brand, since the wrong antenna can significantly reduce the signal quality of a wireless connection. That is why we have compared and tested the different brands at Netmark, and then discovered that Poynting's antennas offer the best coverage in combination with our Peplink routers.

Poynting: Integrated antenna solutions
Poynting is one of the largest, global providers of integrated antenna solutions, responsible for the innovation, design and production of their market-leading products. The antenna solutions from Poynting are mainly used for wireless high-speed data applications, such as residential 4G/LTE, GSM, M2M (Machine to Machine), DTV (Digital Television) and CPE (customer premise equipment) and applications of equipment in consumer, broadcast and telecommunication markets. With a focus on advancing antenna applications, Poynting has grown into a world-leading innovator of antenna products. Poynting has more than fifty patents and designs, which are extensively used in their unique antenna solutions for extensive wireless communication for LTE, 3G, WiFi, RF and other applications.

Poynting and Peplink
The antennas from Poynting enable us to make the connection of the routers even stronger and better for our customers. This makes the antennas a perfect complement to Netmark's goal to deliver total solutions in connectivity. Curious about the wide range of Poynting ? Take a look at their website and read more about the innovative antenna solutions and applications.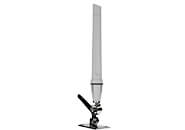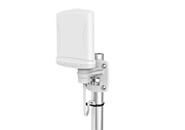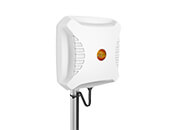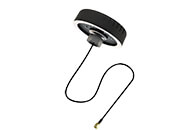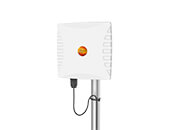 Why Poynting ?
Take a look at the website of Poynting to get more information on the innovative antenna solutions and applications.