Maritime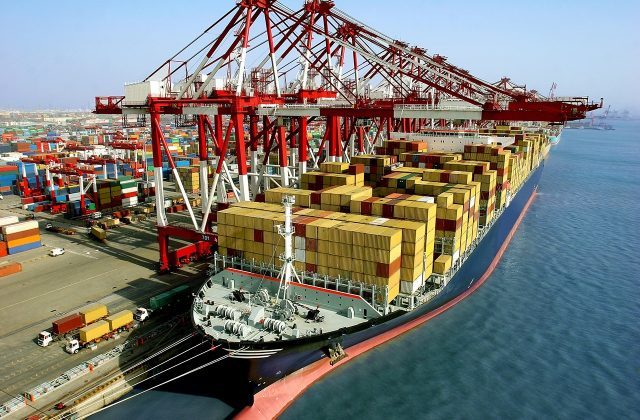 Your connectivity solution for the Maritime Industry
With a 4G LTE or WiFi connection you are provided with a fast, cost-effective connection on domestic waters, in coastal shipping and offshore locations. And in order to be able to set up a connection in the open sea, a VSAT or other mobile satellite connection (Iridium, Inmarsat) is required. The problem with these satellite links, however, is that they are slow and expensive. But with the Peplink Balance routers and Pepwave MAX routers offers the solution. These SD-WAN routers combine both types of connections and actively search for the fastest and cheapest Internet connection available, switching between these different connections as they are within reach. This way you will always stay connected and your activities can continue undisturbed, on any waters.
Maximum network versatility and flexibility
Whereas 4G LTE and WiFi connections only operate on domestic waters, in coastal shipping and offshore locations, VSAT and mobile satellite connections also operate in the deep sea, but these connections are slow and expensive. With the combination of these wireless connections you are assured of maximum network manoeuvrability and flexibility. The Peplink Balance routers and Pepwave MAX routers can use all these connections simultaneously to increase your bandwidth and select the cheapest connection to reduce your connectivity costs.
Customer River Cruise
WiFi excellence >80% satisfaction rate – achieved on board excellence

Achieved total uptime of 99.92%

Peplink test delivered more throughput per day
Always connected
With the Peplink Balance routers and Pepwave MAX routers you ensure that you always stay connected. The routers monitor your Internet connections actively, and if your VSAT or mobile satellite connection fails due to a malfunction or defective hardware, your data traffic is automatically forwarded to another wireless connection. This way your activities can always continue undisturbed, and the costs you save in this way by preventing Internet loss offer a direct Return On Investment for your router. Poynting antennas ensure that you have a good 4G/3G connection, even far off the coast. As a result, satellite will only be used at a later stage, which results in a large saving on your costs.