Case Study: West Virginia University Robotics Team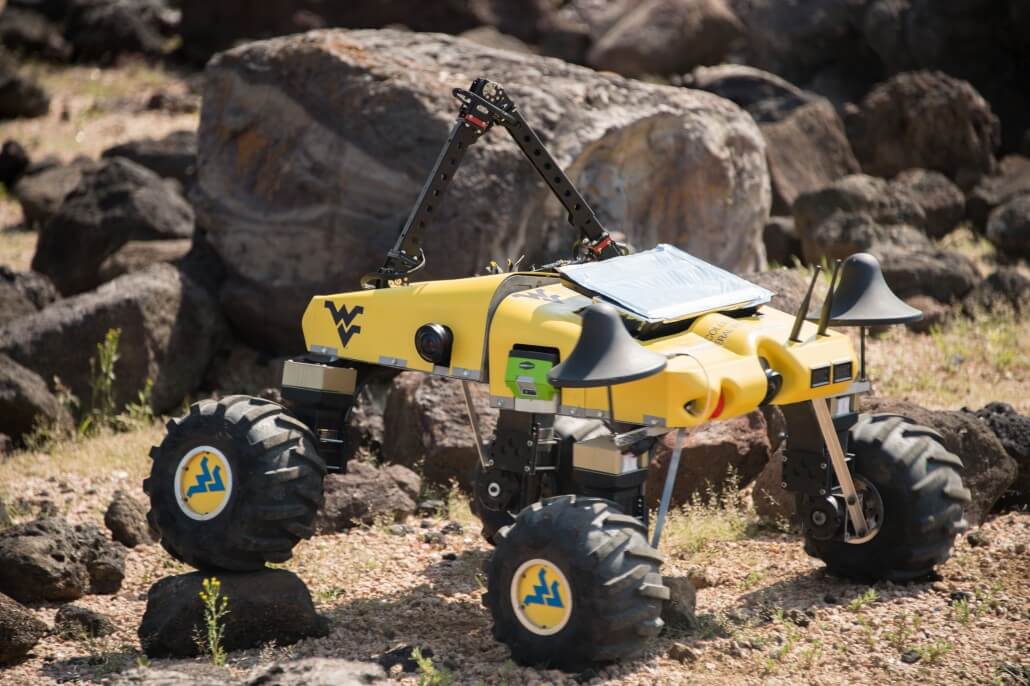 West Virginia University Robotics Team was to design and fabricate a sample collection Rover for the NASA Rasc-Al Robo-ops competition hosted at the NASA Johnson Space Center's Rock Yard.
Before acquiring the Pepwave MAX HD2 system, they were using a pair of CradlePoint cellular modem/router combos that were bridged over a WiFi network. They positioned one of the CradlePoint routers at a stationary base station and affixed the other to the Rover.
This solution worked well untill the Rover lost line of sight to the base station. The Rover was sluggish due to the decreased bandwidth and increased latency.
They needed a more reliable and rebust solution.

Challenges
Lightweight – the competition order is determined by the weight of the Rover; a lighter Rover has a more favorable position in the lineup. As such, weight is at a premium.
Rugged – this competition is held in a rugged environment meant to simulate the Martian surface. The components selected needed to be rugged, able to resist dust and moisture.

Solutions
Pepwave MAX HD2 Mini – on the Rover. Light, rugged and robust making it ideal for the task. Built-in GPS elimiates the need for an extra component.
Peplink Balance 210 – on the stationary base station.
Peplink SpeedFusion bandwidth bonding – for unbreakable connectivity between Pepwave MAX HD2 Mini and Peplink Balance 210.

Benefits
Reliable communication with the Rover as if it was connected on a local network. This allowed speedy development of network related features for their Rover.
A single AT&T was recorded an average speed of 0.7Mbps. When combined with Verizon, they recorded an average speed of 1.13Mbps, a 61% increase in bandwidth. When using external network tests, their average speeds were 27.3Mbps down and 11.1Mbps up.
The lightweight nature of the Pepwave MAX HD2 Mini allowed them to use it in a weight critical situation. SpeedFusion Bandwidth Bonding allowed them to operate the Rover without worrying about network failures.