Netmark has become a valuable supplier of IT hardware in all its facets. Thanks to an experienced team and a rich amount of product and market knowledge we can support every company in achieving their business objectives through the use of IT. But without the support of our trustworthy partner network, we would be nowhere, and therefore we will explain their contribution to your connection.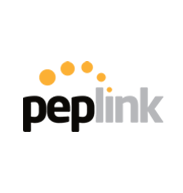 Peplink
From routers to access points for platforms in the Cloud: Peplink has everything you need to build a software-defined network that is fully configurable from any web browser. Operating from the same philosophy as Netmark, Peplink is one of our most valued partners, with quality, innovative products and customer service with passion. As the largest distributor of Peplink equipment on the European market, Netmark always has Peplink products in stock and has them readily available. Collectively we ensure a better-connected world.
Poynting
"Making wireless happen" is the mission of Poynting. With a focus on advancing antenna applications, Poynting has grown into a world-leading innovator of antenna products and makes this mission a success. Poynting has more than fifty patents and designs, which are extensively used in their unique antenna solutions for extensive wireless communication for LTE, 3G, WiFi, RF and other applications. Their worldwide service also reflects a culture of innovation and solution orientation, with which Poynting delivers the most powerful and effective antenna solutions on the market.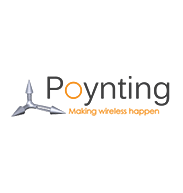 Netmark: Your innovative IT supplier
Netmark Distribution is the exclusive Peplink distributor in Vietnam. Netmark has grown into a valuable supplier of IT hardware in all its facets. Thanks to an experienced team, a rich amount of product and market knowledge and a reliable partner network, every innovation is discovered and no questions in the field of Information Technology remain unanswered.
The answer to your question
We would like to list our most important promises for you. These reflect the character of our organisation and run like a thread through our approach. You see, read and hear this in every aspect of our service and ensure that you can count on us.
We think along with you out of a natural curiosity; we seek and find the perfect answer to your problem, no matter how complex it may be.

We act quickly and efficiently and keep you informed throughout the process.

We provide you with a professional, good-working product with a good price-quality ratio – of course with ditto service.

Our approach is about integrity: honest, reliable and correct.
Will Netmark soon provide your IT solution ?
We are convinced that every company, regardless of sector or objective, can be successfully supported by Netmark. Are you curious about the possibilities for your desired IT solution or would you like to discuss your issue ? Contact us and we will be happy to provide you with an answer !