WLAN Industrial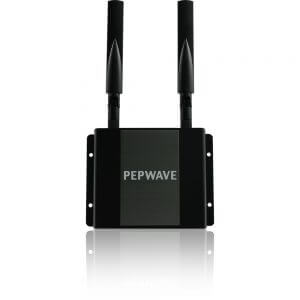 In the industrial sector, Peplink provides two WLAN solutions for your network: the Pepwave Device Connector and the Pepwave AP Pro. The Device Connector is a WiFi adapter for any device with only an Ethernet connection, which improves your range. The Pepwave AP Pro is a WLAN solution for every situation, providing you with a fast and reliable WiFi connection even in the worst weather conditions.
Benefits Pepwave Device Connector and Pepwave AP Pro
Pepwave Device Connector
With the Pepwave Device Connector you connect all your devices without many cables or difficult configuration. The Device Connector is compatible with every access point, so you do not need to purchase any new equipment for an excellent WiFi connection. Simply plug your Device Connector into an Ethernet connection and upgrade your Ethernet devices directly with a clear connection with a wide range and high performance.
Increase your reach: With the WiFi WAN functionalities of the Device Connector you can strengthen existing WiFi signals and increase the reach of your wireless network. Device Connectors can repeat the signal from each access point, making them ideal for larger offices, industrial sites and parks and other outdoor areas.
Upgrade machines: With its compact metal look and 802.11ac WiFi, the Device Connector is very suitable for thermostats, POS (Point of Sale) devices and vending machines and public safety and emergency services.
Weatherproof: Device Connectors are waterproof and lightweight, so they also have a wide range outside. This makes the Device Connector IP55 models ideal for video surveillance, the SCADA system and traffic control.
Pepwave PoE output: Device Connector IP55 models support 802.3af Pepwave PoE (Power or Ethernet) output, allowing you to run two devices on one power source, including surveillance cameras and other peripherals. This way you avoid hassle with cables and the Connector is easier to implement.
Pepwave AP Pro
Even in the most extreme conditions, the Pepwave AP Pro provides you with a fast and reliable WiFi connection. With its sealed and all-metal IP67 casing, the Pepwave AP Pro is resistant to dirt, water and extreme temperatures in, among others, the industrial sector, public safety and transport.
Suitable for every circumstance: Heat, cold, dust and water; the Pepwave AP Pro is designed with powerful electronics and a robust casing, making it suitable for a factory, construction site and any other space with extreme conditions.
TruePower networks: The Pepwave AP Pro features Peplink's built-in TruePower RF technology, providing maximum transmission power for every connection with the highest data rate. With TruePower you are assured of a reliable and fast connection at any distance.
Internal and external management over your network: With the WLAN Controller from Peplink you can configure your AP Pro quickly and easily on the spot. But even if you're not around, you have full control of your AP Pro with InControl, the Peplink service in the Cloud, which can be used from any web browser.
Built-in PoE: The Pepwave AP Pro has built-in PoE (Power or Ethernet), which facilitates the implementation of your AP Pro and reduces installation costs.

More about the Pepwave AP Pro Acces Point
Read more about the Pepwave AP Pro Access Point and view the datasheets and specifications of the different models on the Peplink website.