WLAN Enterprise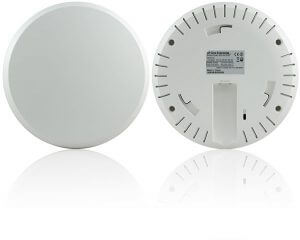 With the Pepwave AP One access point series you are provided with a fast and secure WiFi connection with a wide range, which travels with you wherever you go. The AP One access points are a perfect addition to the Peplink Balance routers, and together they ensure superior speed and reliability for your entire network. The high-quality execution, the flexibility to implement them everywhere and the easy setup and the clear management make the access points in this series your complete network solution.
Benefits Pepwave AP One Access Points
802.11ac WiFi: Upgrade your network to 802.11ac WiFi with the Pepwave access points, which are also compatible with the latest phones and tablets.
Dual-Band WiFi: Prevent WiFi stagnation and disruptions in your network. With dual-band WiFi on the AP One Enterprise, two independent networks work together so that all your devices can connect without disturbing each other.
Can be implemented anywhere: The AP One Enterprise is designed with a ceiling mount so that it can be placed anywhere in your office.
Built-in PoE: With the built-in 802.3af PoE (Power or Ethernet) input you have one cable for your connectivity and power. This way you avoid knots in your cables and keep your workspace clear.
Internal and external management over your network: The AP One access points can be configured and managed internally and externally. With the AP Controller you can do this from your Balance router, while with InControl2 – the Peplink service in the Cloud – you can manage multiple AP Ones from any web browser.
To check network access: With the AP One access points you can manage your network access with separate logins for each group of users. The access points support a maximum of 16 SSIDs (Service Set Identifier), for which separate bandwidth limits and blocking options can be set.
Social Wi-Fi hotspot: With the Social WiFi hotspot, guests can access your hotspot with their Facebook account. In return, you receive insightful reports on the data of your customers.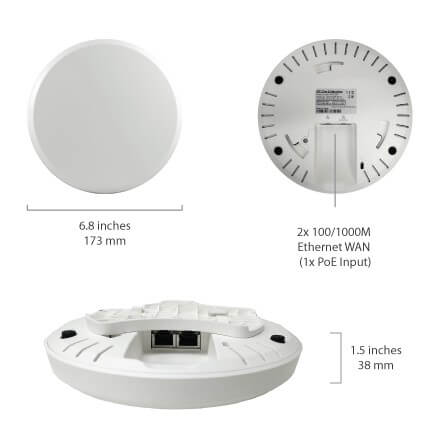 More about the Pepwave AP One Acces Points
Read more about the Pepwave AP One Access Points and view the specifications of the different models on the Peplink website